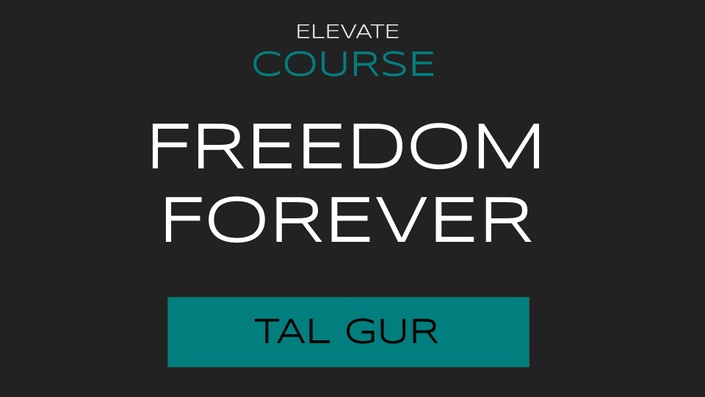 Freedom Forever
Your Roadmap to Escaping 9-5, Creating More Freedom, and Becoming Location Independent
Imagine waking up every morning knowing that you are free to live and work anywhere in the world while earning income at the same time.
Now, imagine all of this happening this year.

Close your eyes and really think about it for a minute. Have you heard a little voice inside in your head whispering, "Yeah, right...in your dreams!"?

If you have, I know that voice firsthand.

For a long time, I believed that true freedom was only possible for the pampered rich.

I still remember my cubicle life, tied to an office, extremely dissatisfied with the life that society expected me to lead.

It was a limited reality. My 9-to-5 job determined where I lived, how much money I earned, and what kind of lifestyle I had.

It wasn't until I made a firm and unwavering commitment to make a lifestyle change that I was able to live out my dreams.

What about you?

Do you enjoy running around like a mouse on a wheel, always in a hurry to get things done, trying to cram more and more in, just to pay the bills?

Have you ever dreamt of starting an online business and living a location independent life, but felt overwhelmed by the endless amount of information, books, and nagging offers out there?
Or maybe you've already started, but somewhere along the way lost your zeal and started to get a little frustrated with your progress?
If your answer is Yes, then this course is for you.
There are literally thousands of training courses and books on how to create more freedom - some promise the moon, some are just overwhelming.
This course is different.

The Freedom Forever course is less about giving you an abundance of information and MORE about you taking focused ACTION.
It provides you with a unique step-by-step action system.
Even if you have no technical computer experience …

Even if you're currently working a full time job and have very little time to spare …
And you'll get it all done within a few days from today, perhaps feeling a bit less overwhelmed than others who take an unstructured approach.
You see, after building my freedom from the ground up and making enough income to live life on my own terms, I have learned that...
Most people fail because...
They overlook many of the key steps when planning their freedom journey in the early stages.
They take some action but fail to maintain the momentum and create the habits needed to build freedom.
Or they get sidetracked and spend too much time on the wrong things.
That's exactly where this course comes in...
The Freedom Forever course

While most online training attempt to dump a large volume of content on you all at once, the step-by-step format of my course will deliver your training and action steps in bite size chunks so that you can accomplish one critical step at a time with absolute focus.

Think about it.
How much easier is it to commit to small actions as opposed to big actions?
The compounding effect of daily action can create tremendous outcomes.
It's like running a marathon. It's unwise to just show up for a race without consistent training in small chunks before the big event. Each day in this course is one of those training runs. The big event is unveiling your online business to the world with a sense of accomplishment and confidence.
The Freedom Forever course is about creating real sustainable value for yourself and others... and it's guided by proven strategies so that you know you're taking the right steps.

If you're ready to create more income, time, and location freedom, then this course is for you.
If you purchase today, then you'll have full access to every update and improvement that is made in the future at no extra charge.
This is a premium level course and it's only going to get better. Don't wait any longer.
Here's what you'll get…

You will get immediate enrollment in the Freedom Forever course
Multiple video tutorials to walk you through essential processes
Easy-to-Follow Action Plans
Workbooks that contain a checklist of the key actionable strategies you've learned throughout each module.
What you can expect..

My mission with this course is to empower individuals, like you, to achieve freedom success and do work that matters.
I know what it's like to feel a little overwhelmed when it comes to creating more freedom. I started out at this place too. In fact, I learned a lot of things the hard way, the wrong way, and the slow way.
You don't have to.
I am here to help you discover how to get started quickly with focus and clear direction.
I stand on the shoulders of giants with my training. I've invested more than a decade in my education. I've worked remotely, built online businesses, online income streams, written blogs, created online courses, books, and much much more …
I'm inviting you to stand on my shoulders.
The road ahead might be challenging. This is a challenge… not a done-for-you business in a box.
But I will say the road ahead will be well defined and based on proven methods and hard won experience.
It will show you exactly what the critical action steps are to work towards your success.
Just imagine …

What would be possible if you really commit to taking action?

You could …

Turn off the information overload and focus on the critical tips and action steps without getting side tracked.
Save your creative energy for high value tasks delivered in a proven systematic approach.
Get more done and make more progress so you don't have to quit your day job or sacrifice the fun and important things in your life.
Interested? Great! here's what you need to do now.
After you finish reading this section, scroll down the page and click the "Enroll" button. You will then be taken to a page to make the payment. Once you have completed that step, you will immediately be granted access to the whole course.
That means you can start working on creating more freedom just a few minutes from now.
Plus - I'm including FIVE extra programs as a bonus when you enroll.
You get:
> Achieve Anything. This program goes beyond the traditional goal-setting process and includes the necessary inner foundation for mastering the art of achievement

> Impactful Social Media. Step by Step guides to elevate your social media presence.

> Impactful SEO. A simple roadmap to ranking higher on Google

> Travel Mastery. A step-by-step course to experiencing more and spending less on the road

> Wealth Mastery. A comprehensive step-by-step roadmap to growing your wealth, developing an abundance mindset, and breaking free from your money blocks

Just click the "Enroll" button below and kickstart your journey.

Author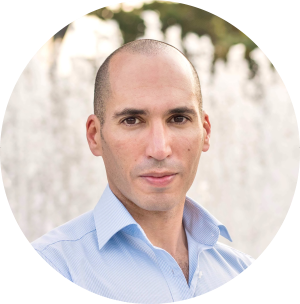 Founder of ELEVATE Society, Author of The Art of Fully Living, Spent a decade pursuing 100 life goals around the globe.
Curriculum
Introduction
Available in days
days after you enroll
Foundation: Becoming Remote
Available in days
days after you enroll
Module 1: Introducing Your Offer
Available in days
days after you enroll
Frequently Asked Questions
When does the course start and finish?
The course starts now and never ends! It is a completely self-paced online course - you decide when you start and when you finish.
How long do I have access to the course?
How does lifetime access sound? After enrolling, you have unlimited access to this course for as long as you like - across any and all devices you own.
How does this course work?
This course consists of a number of modules. You can go through all of them in one day or you might want to commit to working through one module a day for the next week. In each module there are a few lessons. Each one includes a section called "Action Items" - These are exercises that I developed to help you avoid falling into the pit a lot of people in personal development fall into – the "all theory, no action" pit.
What People Say About Freedom Forever

"Tal busts the myths that financial and location freedom is only attainable by those born into a wealthy family, or once they have saved enough to "retire" at the end of life." Nathan Rose

***

"Tal Gur offers a well designed course, made in an interesting format, of one lesson and action item per day. The course is well made with easy to follow steps." Claudiu Cernat

***
"Thank you for starting your course by emphasizing commitment/tracking and for encouraging this uber-simple technique for a very early win. You literally just saved me >50% off the cost of your course in the first week! Jon Wood

***

"I found this course to be extremely valuable and the number one benefit for me was that it shortened the learning curve and therefore saved me my most important resource: TIME. Tal delivers quality content in an easy to follow and engaging manner. As a relative newbie, I have found the 'bite size' daily tutorials very easy to follow. I also liked the fact that they have provided great content on not just the technical implementation aspects but also covered well the planning and design stages we need to go through. I have implemented all the action steps and now have a fully functioning online business. Thanks." Michael Ginsburg

***

"As a total newbie, I found the simple action plasn to be exactly what I needed. I was completely overwhelmed with where to start, but the course made it easy... Well worth way more than the cost!" Louise Johnson
***
"Tal shows us the meaning of true freedom. The liberation of taking your life into your own hands. The wealth of objectives and mindset. And the humbleness of being truly human". Esther Jacobs
***
"Tal Gur helps you avoid overwhelm by presenting incremental actions steps and milestones to achieve freedom - this is easily the most complete online business and self-improvement guide I've ever seen". Derek Murphy,