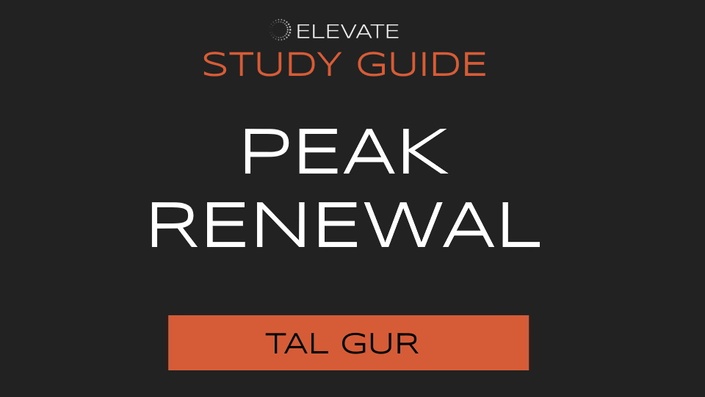 Peak Renewal
Study Guide and Workbook
We live in a 24/7 fast-paced world. From the moment the internet came into being, we've been constantly "ON," constantly on our devices, constantly on-the-go. Most of us race through our days without taking enough time to renew our mind, body, and spirit.
When you think about it, we rarely stop in our daily lives with today's growing addiction to be chronically busy. Our rhythms are rushed, and our days become a blur. Faced with relentless demands and obligations, it often feels as if we are on a continuous marathon run, especially at work. Email after email flood into our inbox with never-ending tasks, demands, and short deadlines. We finish a project or a task, and there's immediately a new one on the horizon.
If the above description relates to you, then here's something to consider: renewal is not only important for our well-being and health; renewal is also necessary for our productivity and performance.
Elite athletes and world class leaders know the importance of renewal and recovery for their performance. Very early on in their journey, they learn that in order for them to grow and keep on expanding, they must recover—not just physically but also mentally.
Or, put differently, elite athletes and world class leaders know that peak performance is dependent on the skillful management of their energy. They know how to balance their energy expenditure with intermittent energy renewal.
Enroll now and get the study guide — it includes actionable exercises and reflective questions so you integrate what you learn. Alternatively, you can get the All-Access Pass which includes unlimited lifetime access to a collection of workbooks and actionable courses from the best minds in self-growth.

Author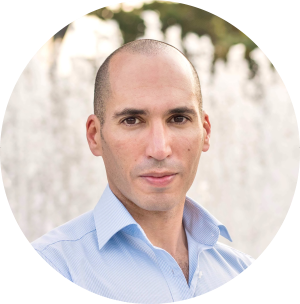 Founder of ELEVATE Society, Author of The Art of Fully Living, Spent a decade pursuing 100 life goals around the globe.
Curriculum
Contents
Available in days
days after you enroll