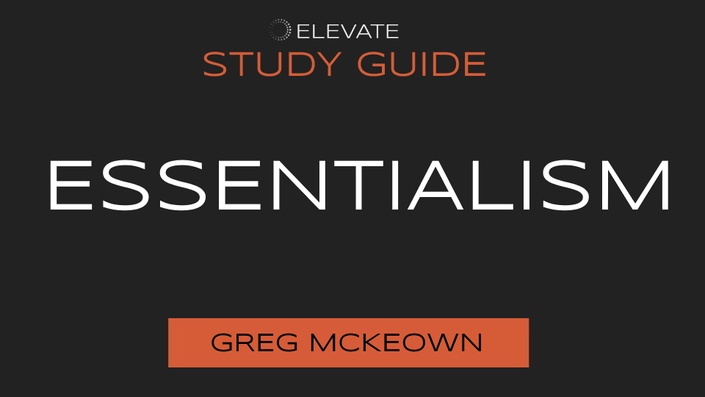 Essentialism
Key Principles, Insights and Actionable Exercises
In today's fast-paced world, most people are always on the go, striving to do more, and be more to better their existence. With a to-do list that's full to bursting point, there's always something more that we feel we need or should be doing.
In his book Essentialism: The Disciplined Pursuit of Less, author Greg McKeown asks a question: "What if we stopped celebrating being busy as a measurement of importance?"
McKeown holds that focusing on only a few exceptionally important values and objectives—and ignoring everything else—is how we make the most of our lives. He explains: "An Essentialist produces more—brings forth more— by removing more instead of doing more."
The way of the Essentialist in McKeown isn't about setting New Year's resolutions or about mastering some new strategy in time management. It is about pausing constantly to ask, "Am I investing in the right activities?"
Ruthless Essentialism invites us to have a conversation with ourselves about how much "mediocre yes" do we say and how much of it is a "HELL YES". It invites us to stop reacting to all that is most pressing and instead focus only on the absolute essential.
Author
Curriculum
Contents
Available in days
days after you enroll